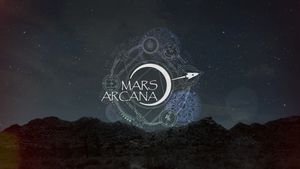 The Weird Worlds of Mars Arcana
So what do you do when the breadth of your creative output doesn't fit neatly into the same genre or target the same audience?  You make your own record label and gather all your creative progeny into one big, oddball family.  Hence, Mars Arcana, an umbrella that covers the eclectica of artist John-Mark Austin and producer Deborah Gates Austin as they slow-travel the warming world on a "Last Chance To See" tour. 
You'll find ambient spacers, retro-leftfield ephemeral grooviness, audio and video field recordings, binaural beats and a few more genre-defying projects that we can't even talk about yet! 
Please visit (and revisit) us often to catch up on the latest offerings.  Or sign up for our mailing list and we'll try to keep you informed with a (very) occasional email update.